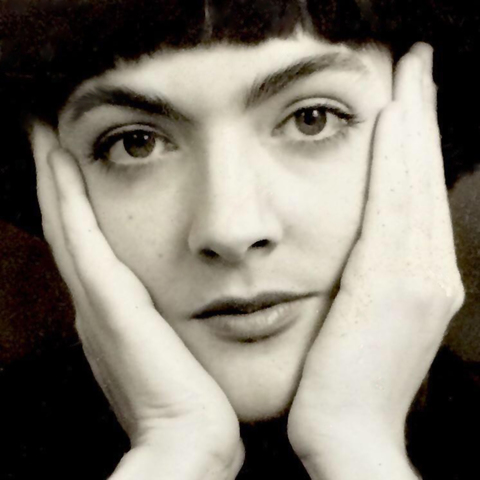 The body's tolerance for gadgetry is limited.

In the space between object and body, I focus on translation.
My work is concept driven, not material/media-driven, so I've worked with a variety of materials, from metal to fiber, photography to multimedia installations. Themes in my work are movement, migration, transition, accessibility, diversity, and perspective.

In my recent paintings, "Bend" and "Fold", I have explored aspects taken from Yves Klein's "Anthropometry" ("the study of human body measurements especially on a comparative basis"), as well as from direct painting (when paint is applied to the canvas with the intention of letting it stand in the picture as part of the final statement- no mixing, retouching or overpainting after the first layer of paint has dried) using direct physical contact between my body and paint to canvas to document the movement of my "disabled" or otherly-abled body. Without the use of a brush, the paint becomes sculptural and the "mark" of the artist is left in the work. I've used this method in these paintings to exploit my "disabilities," adding immediacy to the work. I'm currently using the movement from my entire otherly-abled body to produce similar work.